Discover how simple it can be to go solar !
Why Absolute Green Energy ?

---

Absolute Green Energy Corporation is a leader in the rapidly expanding Solar PV market in the Northeastern United States. AGEC specializes in providing custom engineered turn key solutions as well as providing professional consulting services for both the building trades and end users. We are your Local Solar Experts, whether you are looking for a 5 kW residential system, a 500+ kW commercial project, or anything in between.

We are a solar development company that designs and builds photovoltaic systems for commercial customers in the Northeast. Our clients include some of the largest and most profitable companies based in Massachusetts, a customer class that requires very high standards of project execution. Our products and services help to conserve energy, use energy efficiently and generate clean renewable energy. We seek to inspire, educate and assist our clients in achieving their goals of cost stability, energy independence and environmental stewardship.

We seek to inspire, educate, and assist our clients in achieving their goals of cost stability, energy independence, and environmental stewardship.

Absolute Green Energy Services

---

Absolute Green Energy offers a wide range of system design options to meet your specific needs. Every system is engineered to meet the highest standards of performance and longevity.

Solar Power Benefits

---

Cost Historically, the most formidable obstacle to the development of solar power has been cost. That's beginning to change thanks to a combination of government incentives and advances in manufacturing. By 2015, the U.S. Department of Energy expects solar power to be cost-competitive with electricity generated from coal.

Create Energy Independence Going solar helps reduce U.S dependence on foreign energy

Cut your electricity bills:
sunlight is free, so once you've paid for the initial installation your electricity costs will be reduced.
Get paid for the electricity you generate:
the government's Feed-In Tariffs pay you for the electricity you generate, even if you use it.
Sell electricity back to the grid:
if your system is producing more electricity than you need, or when you can't use it, you can sell the surplus back to the grid.
Cut your carbon footprint:
solar electricity is green, renewables energy and doesn't release any harmful carbon dioxide] or other pollutants. A typical home solar PV system could save over a tonne of carbon dioxide per year – that's more than 30 tonnes over its lifetime.

Monitor Performance

---

What Our Clients Are Saying

---

"Absolute Green Energy was more than a Solar Energy provider, they became our partner as we worked through a complicated installation. They worked with us to provide solutions and managed the project as part of our team. We were amazed that with over 2000 panels installed, ALL functioned from day 1 of the commissioning. Thorough planning, attention to detail and customer focus are just a few of the principals Absolute Green Energy operate by. They exceeded our expectations!"
Richard Lupien - Teradyne

"We have worked with Absolute Green on several large commercial solar PV installations and have been very pleased. Every project has gone exactly as planned. Absolute is very detailed from an engineering perspective and they are on top of all the changes in technology as well as pricing. They are problem solvers who are always acting in the client's best interests"
Randal Lilly - Columbia Construction Company

"When we finished our system, it was extremely well engineered and installed by quality professionals"
Dave Reed - Former NASA Engineer

Request your FREE quote !

---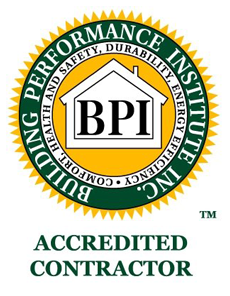 BPI - Building Performance Institute, Inc.
BPI develops standards for energy efficiency retrofit work using an open, transparent, consensus-based process built on sound building science. From these standards, we've developed professional credentials for individuals, accreditation for contracting companies -including quality assurance programs- that help raise the bar in home performance contracting. BPI provides the following:

• Certifies professional workers
• Tests and certifies individuals to verify that they meet the need for a highly trained, skilled home performance workforce. Certification is based on testing protocols set by the American National Standards Institute.
• Accredits contracting companies

A commitment to the highest possible standards set these companies apart. BPI backs up a quality brand through independent quality assurance review. BPI's national protocols help reduce program risk and increase accountability for the industry and for homeowners. BPI develops rigorous written and field exams based on our nationally recognized standards. BPI exams are delivered in all 50 states and several foreign countries through independent test centers.
BPI certified professionals are in demand now more than ever before. In fact, many state-run energy efficiency and weatherization assistance programs demand BPI credentials. BPI certified professionals have a key role to play in helping these programs expand. By building confidence in the capabilities of the home performance workforce, we help to create sustainable, green-collar jobs in local communities - jobs that cannot be exported - while helping to improve the comfort, health, safety, durability and energy efficiency of America's existing houses.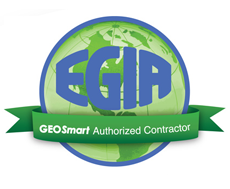 EGIA - Electric & Gas Industries Association
The Electric & Gas Industries Association (EGIA) is a non-profit organization dedicated to advancing energy efficiency and renewable energy solutions through the home improvement and renewable energy industries.

EGIA serves a rapidly growing nationwide network of contractors, regional distributors, product manufacturers and other trade allies delivering energy efficiency and renewable energy solutions to millions of homes and businesses. EGIA is also a recognized leader in delivering sponsored demand management and resource efficiency services on behalf of electric, gas, water utilities and municipalities. EGIA services include financing, rebate program administration and rebate processing; contractor network management, training and certification; and sales channel development and support.

EGIA has facilitated the financing of over 40,000 residential and business projects valued in excess of $800 million, and administered over $300 million in rebate payments.

EGIA also produces Home Energy Makeover Contests, and the EGIA Leadership Academy which holds and in-person & web-based activities where utilities, energy-related organizations and contractors can learn and network regarding energy efficiency, renewable energy, customer service, marketing, sales, and enhanced business operations.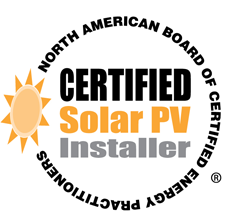 NABCEP - North American Board Certified Energy Practitioner, Certified Solar PV
NABCEP is committed to providing a certification program of quality and integrity for the professionals and consumer/public it is designed to serve. Professionals who choose to become certified demonstrate their competence in the field and their commitment to upholding high standards of ethical and professional practice.




NABCEP's goal is to develop voluntary national certification programs that will:
• Promote renewable energy
• Provide value to Solar Installation and Sales Professionals
• Promote worker safety and skill
• Promote consumer confidence

NABCEP holds all Certified Professionals to the highest standards. If you have an ethical complaint against a NABCEP Certified individual please view the Ethics Procedures.
If you have an operational or policy complaint, objection, dispute, grievance, disagreement or similar matter to file please view the Grievance Policy. This policy will apply to any grievance matter concerning an action, policy or practice of the NABCEP as a corporate body; NABCEP candidates or certificants; the NABCEP Board of Directors and Officers; NABCEP executive management and staff; NABCEP Committee members; and NABCEP volunteers and representatives acting on behalf of the NABCEP (parties).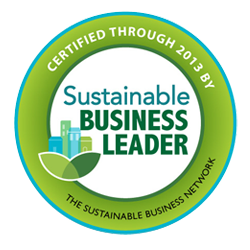 Sustainable Business Leader Program
Launched in March, 2011, in collaboration with the Sustainable Business Network of Greater Boston, the Worcester Sustainable Business Leader Program:
• Supports locally owned and independent businesses in reducing their operating costs, improving their business practices and reducing their environmental footprint

Greater Worcester communities have traditionally been under-served in regards to technical assistance in the areas of energy efficiency, water conservation, waste management, pollution prevention and safe alternatives, transportation, local procurement, and sustainability management.

The Sustainable Business Leader Program (SBLP), launched first in Boston in 2008, provides hands on support in all of these areas with a proven methodology that results in measurable benefits. In addition, the program provides formal certification and PR & marketing benefits to successful program graduates.

Together with the Greater Boston Sustainable Business Leader Program, 97 businesses have been certified as Sustainable Business Leaders to date. The SBLP and WSBLP work with all business sectors ranging from automotive to retail and with businesses ranging in size from 700 to 100,000 square feet and 1 to 200+ employees. The tailored, hands-on nature of the program allows program coordinators to tailor their recommendations, resources, and support provided to the specific needs and priorities of each participating business.